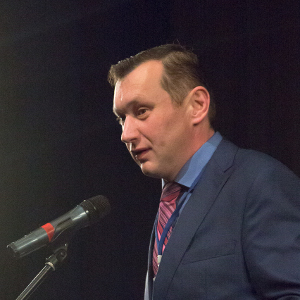 The director of St. Petersburg Mint is invited to the exhibition.
– On behalf of St. Petersburg Mint JSC "Goznak" I would like to invite everyone to the exhibition COINS, – Konstantin Nikolaevich Krokhmal says. – And wish all participants bright and beautiful works which could be competitive … including products which are manufactured at the St. Petersburg Mint.
Currently a rating vote of the winner determination in the "People's Choice Award" nomination of the XI International contest of commemorative coins "Coin Constellation-2017" has been opened on the Gold10.ru portal. The commemorative coins made of precious metals and the annual subscription for the year 2018 to the specialized magazine about coins "Gold Chervonets" will be raffled among all the participants of the voting which starts on 15 June and finish on 15 September 2017. Traditionally the visitors of the website www.Gold10.ru, who left most of the comments while choosing the best coin, will also be awarded with prizes.
Here you can see what Konstantin Nikolaevich Krokhmal told us on the eve of the vote opening:
– St. Petersburg Mint takes part in the exhibition COINS every year. Since no one has canceled the coin production program, day by day we work on drafts and projects, issue commemorative and investment coins, which will be submitted to the competition, after passing the internal selection …