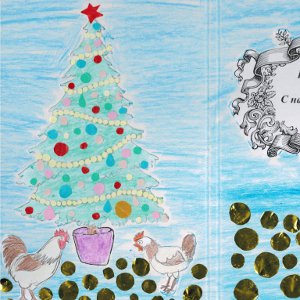 New Year cards from little numismatists
Dear collectors! The winners of the creative contest congratulate you with coming holidays!
So less time is left before the  2017 year, and it's mean that the time to announce the authors of the most creative new year cards  has come!
According to the editorial board next following family duets  became the winners – three-year-old Dima and his mother Tatyana and also eight-year-old Ilya and his mother Eugenia.
«Please accept to participation, – Tatiana writes, – our (mine and my son's) team work. Here we drew, and cut something, and then pasted. And as this coming year – Year of the Rooster – we decided to try to beat it in such a funny story. I hope you will also like our card."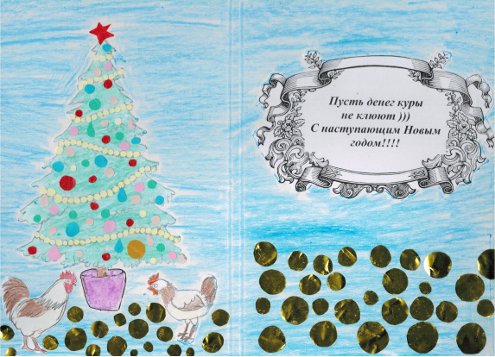 2."My son Ilya decided, – says Eugenia, – for the first time to participate in the festive blitz-contest for collectors congratulations with the coming New Year 2017. He made a sketch on paper, where are  coin-balls of different denominations on the Christmas tree and coin-snowflakes falling in the New Year's Eve. In advance we congratulate with the coming Year of the Rooster and wish that all collectors dream come true. "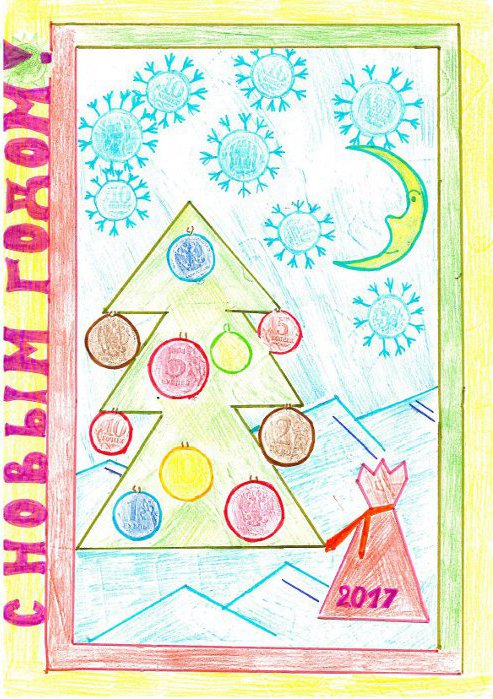 Dear participants of our new year contest! We sincerely thank you for your cards! And, of course, we join to congratulations of our winners!
Dima and Tatiana, Ilya and Eugenia! We congratulate you with victory in the creative contest! Numismatic prizes you will surely receive from us at the beginning of 2017 year!