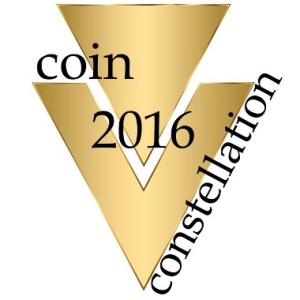 Online voting started for the best coin in the most popular nomination of the International commemorative coins contest "Coin Constellation – 2016"
Visitors registered at www.Gold10.ru are choosing the best among 240 coins and 21 coin series. 
Coins submitted for the contest were minted by the leading coin producers in the period from 1st January to 31st December 2015 and presented by central and commercial banks, mints, coin distributors from 29 countries.
The commemorative coins made of precious metals will be raffled off among all the participants of the preferential voting. Traditionally the visitors of the website www.Gold10.ru, who left most of the comments while choosing the best coin, will also be awarded with the annual subscription to the specialized magazine about coins "Gold Chervonets Magazine". The open online voting will close on 15th September 2016. The winner, whose coin will get most of the votes, will be announced at the Awarding Ceremony, held on the first day of the conference 22nd September, at the Radisson Slavyanskaya Hotel and Business Center in Moscow.