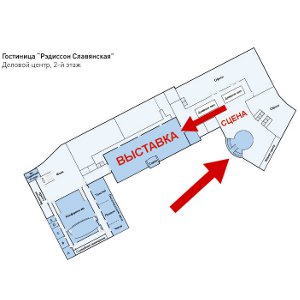 Pay attention to the layout of the exhibition. There are changes compared to the past years!
The Eighth International Coin Conference and Exhibition COINS-2017 will start tomorrow at 09.00. It will be held in Moscow on 22-23 September 2017 at the traditional venue – in the Radisson Slavyanskaya Hotel (the square of Europe, 2, the Kievskaya metro station).
How to get to the exhibition? Through the central entrance of the hotel, turn to the left, pass the lobby bar, turn around the fountain and go up-stairs to the second floor!