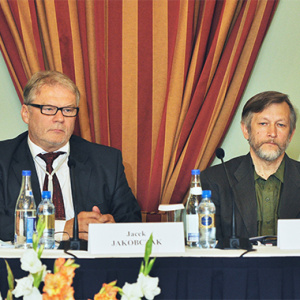 Dear participants of COINS-2016! The conference program is being summarized at the moment.
By now we have received paper proposals from:
Bank of Russia — on investment coin market growth,
National Bank of the Republic of Belarus — on a new coin series,
Goznak — on specifics of designing modern commemorative coins,
Czech Mint — on innovations in minting,
Numiscom — on coin wholesale in changing and challenging times,
Geiger Edelmetalle — on development of the investment coin market,
Rial-Credit Bank — on building an online store for the bank,
Gold Coin House
Derzhava Company and Association of participants of the financial market — on OTC coin market, etc.
The co-organizer of the business program of the exhibition CGB.fr will make two presentations: one for the delegates and the other one for the visitors of the open numismatic seminars.
If you are interested in making a presentation at COINS-2016 please send you paper proposal to Egorova@watermark.ru.