COINS – an authoritative international forum annually summarizing the outgoing numismatic season and opening a new one. Each year top players of coin market come to COINS. Among them there are the heads of national and commercial banks, the largest mints, coin distributing companies, auction houses.
COINS conference, where urgent issues of the modern state of the commemorative and investment coins market are discussed, brought together more than 300 delegates from dozens of countries in this year.
More than 60 exhibitors brought their products to the exhibition COINS-2016. The exhibition was visited by about 5000 visitors.
Mr. Boisson Bupphavan, the director of the Research Institute of Economy of Laos, Prime Minister's Advisor of the Lao People's Democratic Republic became the honorary guest of COINS.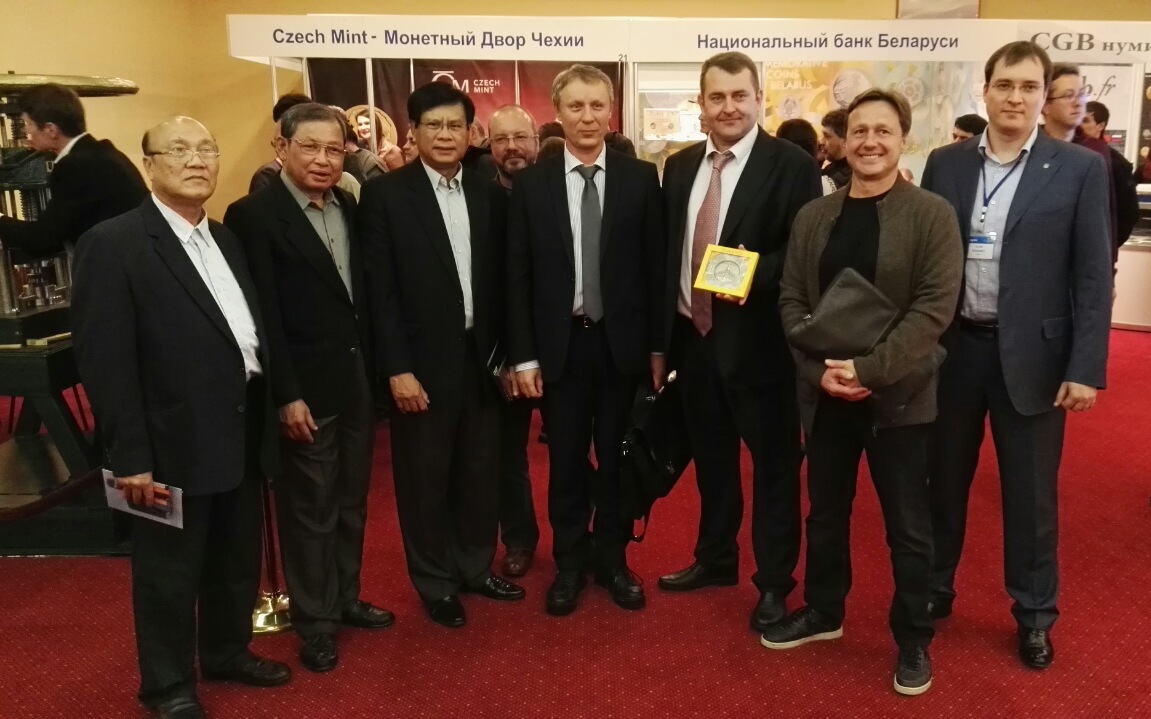 Boisson Bupphavan is a prominent politician and statesman of the Lao PDR. He was the head of the cabinet of this country from 2006 to 2010. He is a member of the Politburo of the Lao People's Revolutionary Party, Advisor on Economic Affairs of the Central Committee, which is the only party formation which was permitted by the Constitution.
Boisson Bouphavanh led a delegation of the Lao PDR, which arrived in Moscow on a working visit at the end of September 2016. In addition to the visit of COINS, Boisson Bouphavanh also visited the Institute of Asian and African Studies of Moscow State University (MSU, where he spoke to students with an hour lecture on "Socio-economic development of the Lao PDR. The role of the Lao PDR in ASEAN and APEC".
Posted on
Categories
News